◈ ━━━━━━ 📚 ━━━━━━ ◈
Hello and welcome to The Devil Books After His Own! This blog was created for my own satisfaction, to categorize the books I own and have read as well as post my thoughts of them. I can't promise every book will be reviewed, just the ones I have thoughts about.
I read a lot of books growing up. We had these booklists that, if you finished 'em, you could get a free pizza from Pizza Hut and I always finished them. Unfortunately, I remember none of those books because my memory is legit trash. Because of this, I don't count anything as read before I created by Goodreads account in December of 2018.
A quick warning; I cuss like a goddamn sailor and I have no sense of what a spoiler is, so please read my reviews at your own risk. I'm not a professional reviewer and I don't get paid to read/review books, so you won't get much from my reviews lol
Thanks for stopping by, let's be friends! Add me on Goodreads.
LEGEND: ✓ = read, 𝖗 = reviewed, 〤 = to read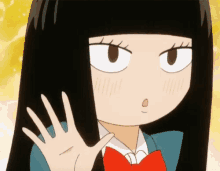 ◈ ━━━━━━ 📚 ━━━━━━ ◈